SAN SIMON (MAXIMON)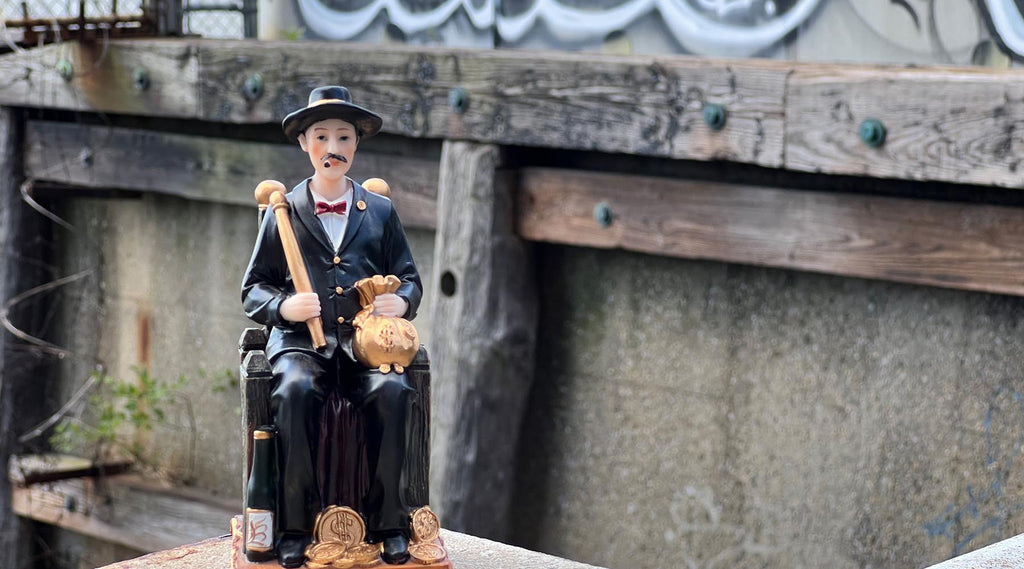 "PATRON SAINT OF ALL WHO LOVE DRINKING, SMOKING AND WOMANIZING."
Originally from Guatemala, San Simón He is considered the Spanish interpretation of the legend of a Mayan shaman named Maximón.
Legend has it that Maximón was said to be a Catholic priest who was excommunicated for his promiscuous ways. The village fishermen traveled frequently for trade and enlisted Maximón to protect the virtue of the wives they left behind. It backfired. Instead, Maximón is said to have disguised himself as a loved one so he could have sex indiscriminately. San Simón exists in something of a moral grey area, which makes him popular with those living on the wrong side of the law.
PRAYER SAN SIMON
Oh! Powerful Saint Simon. Help me 
with all of my actions and with any dangers the may arise. 
That I may need assistance. 
If you help me in matter of love you will draw 
the one I love closer to me. 
If it is business, that I will be successful. 
If it be enemies that you will help me 
to overcome them, and to keep 
hidden problems away from me. 
I offer you your cigar, your tortilla,
your liquor and your candles. 
So in return you will keep me safe 
from any danger i may come across. 
(Concentrate on your desires) 
Amen.
ORACION SAN SIMON
! Oh podero San Simon. 
Ayudame en todos mis actos y en 
cada peligro que sea necesario. 
Si es en el amor, tu detendrás 
al ser que quiero. si es en el negocio, 
que jamas caiga. Si es enemigo 
eres tu que tiene que vencer. 
Si enemigos ocultos haz que se vayan 
cuando oigan tu nombre.
Te ofrezco tu puro, tu tortilla, tu guarito y tus candelitas. 
Si me sacas de cualquier peligro en que 
me encuentre.
(Hagase la peticion) 
Amen.